In March of 2015, several other (then) 1st and 2nd years students and I took part in a week long work experience at one of the locations for ITVs new drama 'Beowulf: Return to the Shieldlands', based on the Anglo-Saxon poem. During the work experience, we worked with several key members of the creative team who were in the process of making props and set pieces for the indoor sets that were being shot at the same location. We were able to meet and discuss the creative and filming process with Production Designer Grant Montgomery who gave us a tour of the indoor sets which included the Mead Hall, Grendels cave and the various huts. We were also able to meet many other members of the creative team who were specialists in areas such as carving, carpentry, faux effect painting, spray painting, sculptors and material workers.
We worked closely with faux effect painter Steve Simpson who showed us various painting techniques as we aged and distressed benched, chair, tables, stools and several sets of large bellows for the impressive outdoor set.
We also worked closely with the head Set Decorator and we were given the task of making a large gold curtain that would be a prominent feature in one of the room sets. Most of the work experience team – including myself – were making this particular piece of several days and I felt that it was a great responsibility to be given due to the high profile of the piece.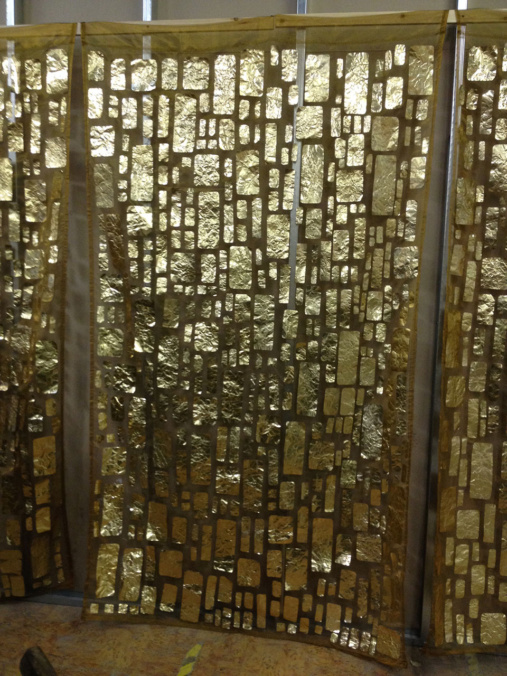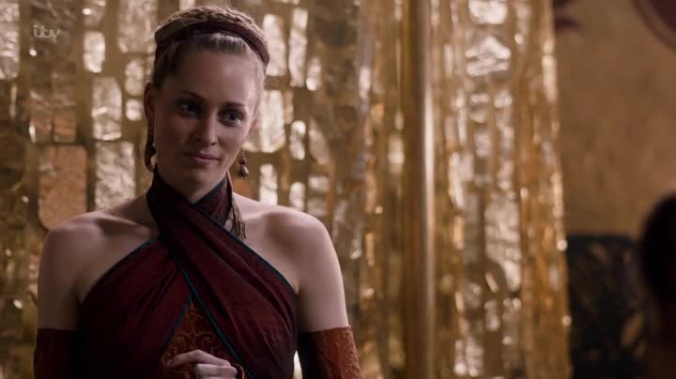 As well as completing our work experience week at the indoor sets, we were also able to visit the impressive outdoor set as it was being constructed. At the time it was extremely windy and the people on-site were worried that there would not be a weather window to allow them to finish building due to one of the larger constructions being blown over during their Christmas break. Seeing the end result on TV to when we visited was very impressive and it definitely looked the part. The bellows that we painted were used by the fire pits and another work experience participant and I cut up rolls of hessian strips to be used around the joints of structures to hide construction marks which was again, good to see on TV.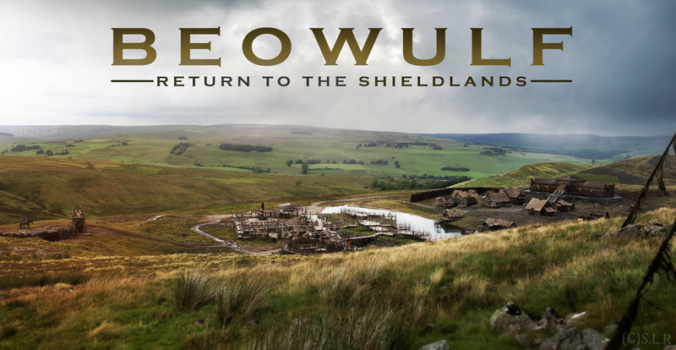 Overall, I really enjoyed my work experience on the Beowulf set, it is amazing to know that I was able to contribute towards such an impressive and popular show and it has definitely made me consider working in TV and film. I hope to gain more work experience in this area to help improve my contacts and skills base.