During my weeks work experience on the new ITV show set I got introduced to the idea of prop painting, aging and distressing as a career within scenic design and the art department for both theatre and film. I then began to research into artists that complete this kind of work within film and theatre to see the kind of work that they create.
Steve Simpson is a set and effects painter for various areas of the entertainment industry. He often uses aging effects on set pieces and furnishings, such as distressing wood or creating the look of old mould or rotting wood to make things appear older or in a worse condition than they actually were when they were made. These are the type of painting effects that really interest me and I would like to explore their creation further and look at, not only how to make something appear like another material, but then how to age it down further or even make it appear damaged.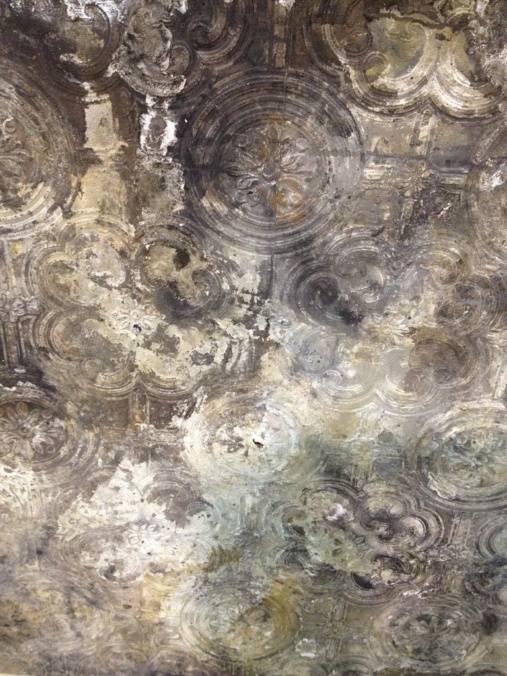 One of the TV projects I found that Steve Simpson had worked on as a scenic artist and painter was the BBC show 'Turn Back Time', where an ordinary high-street was transformed each week into a different era throughout the recent history (from Victorian to modern) and each shop was run by a different family who worked in a similar area in the modern world. I watched this programme when it was first shown on TV, so it was interesting to find one of the people behind the exterior scene artwork. I was also interesting to find that a lot of the outside brick work was painted and created especially for the show rather than using existing exteriors.
As well as aging and distressing for TV, he also paints and creates modern, clean sets such as the example below (which was for the childrens TV show 'Mr Tumble'). This shows his diversity in application of painting skills and knowledge. Diversity in terms of skills and how to use them is something I need to think about when practicing my painting techniques and how they can be applied to different sets or scenic pieces and what is appropriate to use in what situation. I believe I will discover this through my own practice and learning through work experience where I can see the skills being applied to a real project.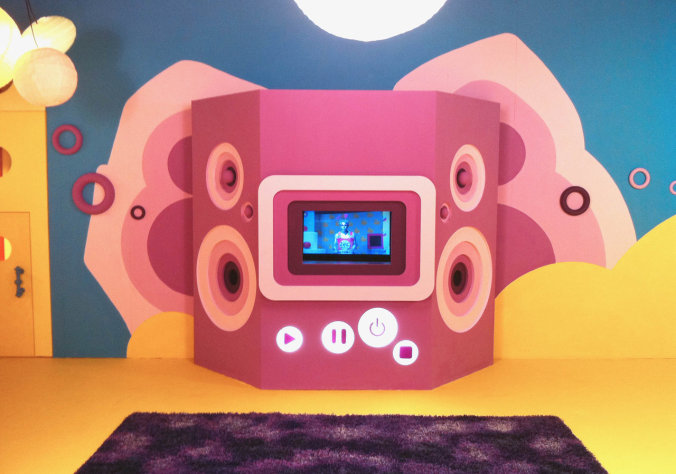 Sources:
http://theartofsimpson.daportfolio.com/
(For more information about the Turn Back Time show click here)