Lee Simone is a decorative and mural artist based in North Yorkshire. Unlike other artists I have researched, Lee Simone applies his decorative faux finish and Trompe L'oeil techniques and skills on a more domestic level rather than within the entertainment industry and his company 'Imaginative Interiors' provide the painting for interior designers, homeowners and commercial clients. After completing training with artist Nicola Creasy, he gained a diploma from The National Design Academy in Professional Paint finishes then set up Imaginative Interiors.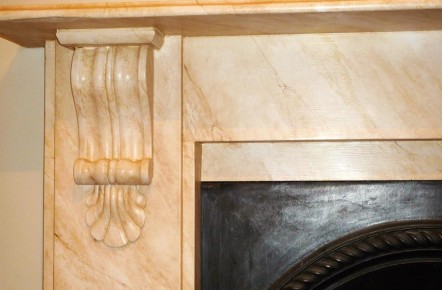 His faux finishing skills cover a wide range of objects and materials such as wood effects, marbling, stone and brick and distressing of interiors and furnishings. Looking at Lee Simone's work has shown me that if I develop these skills I could apply them to both the entertainment industry and to small home projects and commissions – this may be an idea for a side-line business or where I could find employment outside of an art department position.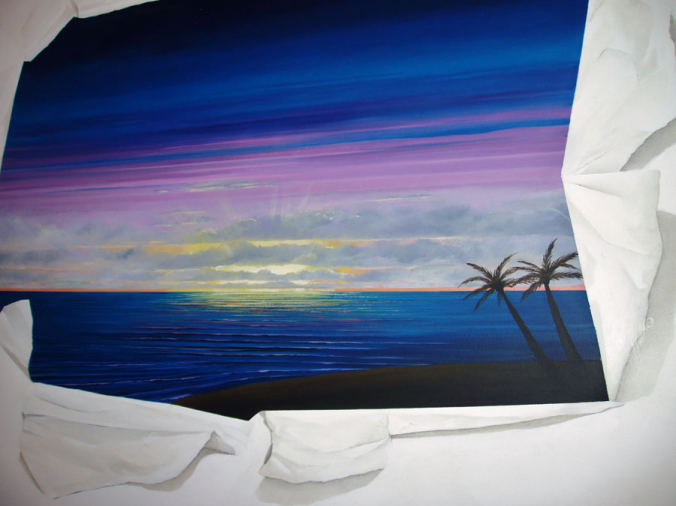 As well as faux finishes, Lee Simone also paints murals using Trompe L'oeil, which is another transferable skill from the entertainment industry which I am currently training to go into. The Trompe L'oeil element is a difficult one to use and complete well, so it is a skill I need to practice if I ever wish to succeed in the industry and improve my work. It is something I need to practice.
Looking at Lee Simone's work has shown me another area where I could apply any skills I develop as a scenic and faux finish painter.
Sources: