Fiona Stewart is a scenic artist, faux effects painter, prop maker and theatre designer who graduated from Edinburgh College of Art with an honours degree in Performance costume design before completing a postgraduate course in Theatre Design at the Bristol Old Vic theatre school, where she graduate from in 2003. Working as a scenic artist with the Melbourne Opera Company lead her to complete a postgraduate degree in Scenic Art which she graduated from in 2009, after being inspired to develop her scenic skills further. Over her short career she has developed skills in many areas of theatre and costume design, leading her to work on several major motion pictures including the animated 'Frankenweenie' and 'Fantastic Mr Fox' as an art department painter.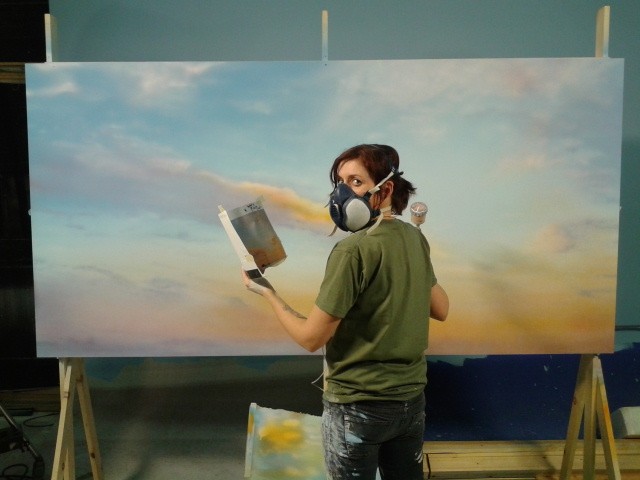 As well as a career in film, she has also been involved in TV and advertising. One of the most well-known adverts she has worked on was the 2013 John Lewis Christmas advert where she painted the large scenic sky backdrops. When I first found this out I was surprised as I thought the John Lewis advert was completely animated, I will be doing some further research into how this advert was created and the scenic art that went into it. The image above shows Fiona Stewart painting one of the large scale sky backdrops that was used. She also helped create and paint the large set element used in one of the Rice Krispie Squares adverts which I shall links below.
https://www.youtube.com/watch?v=XqWig2WARb0
https://www.youtube.com/watch?v=tKK04w_03cQ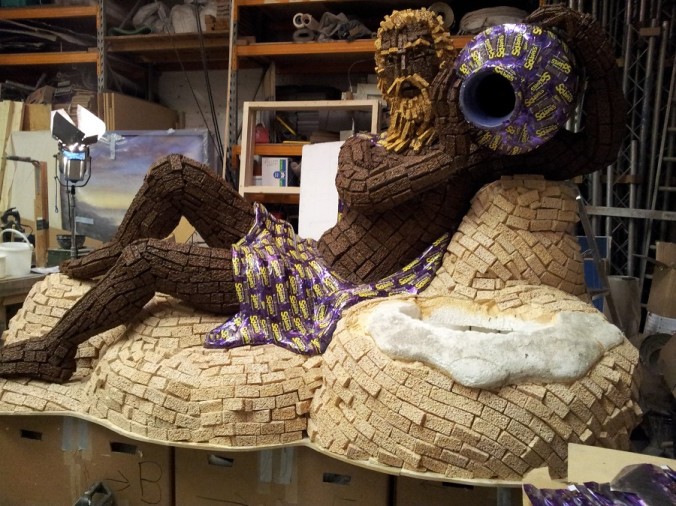 One of the areas Fiona Stewart often works in within the art department is scenic painting and creating faux finished for set and prop pieces. She has worked as a scenic artist on many theatre shows including Love Never Dies, Murder on the Nile and Showboat. As well as traditional theatre she has been involved in painting finishes on the set of the stadium show Batman Live (which I went to see at the O2 in London, and will be researching further) and the 2012 London Olympics opening ceremony.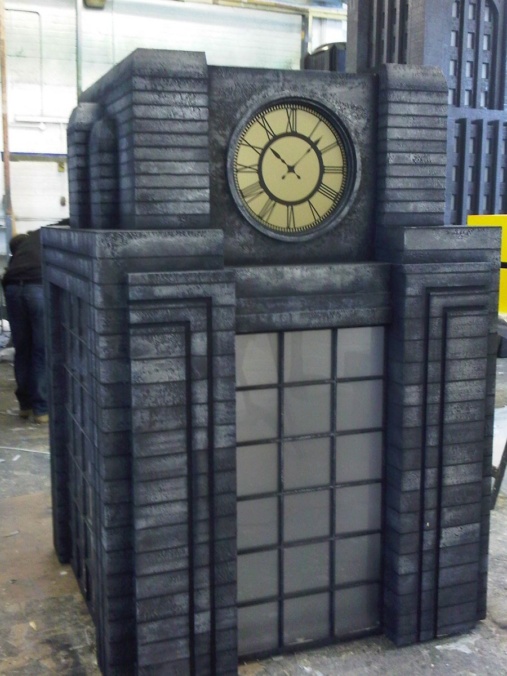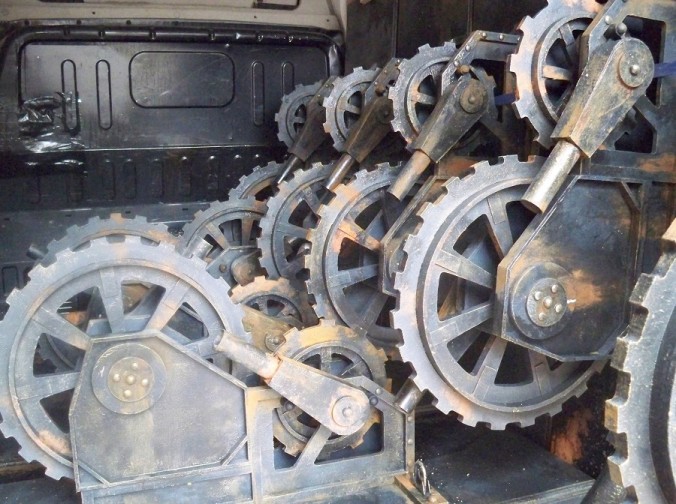 Her work within the area of scenic art and faux finished for set and props really interests and intrigues me as it is the area within the art department of theatre, film and advertising I am especially interested in working in. Looking at her work I can see that she has been able to apply her skills in these areas to many different projects and places within the entertainment industry from large pantomime backcloths to smaller scale model painting for animation films. She has also been employed to paint and design pieces to be included in shop window displays for Harrods at Christmas (some of which I went to see and photographed, this blog post can be seen here).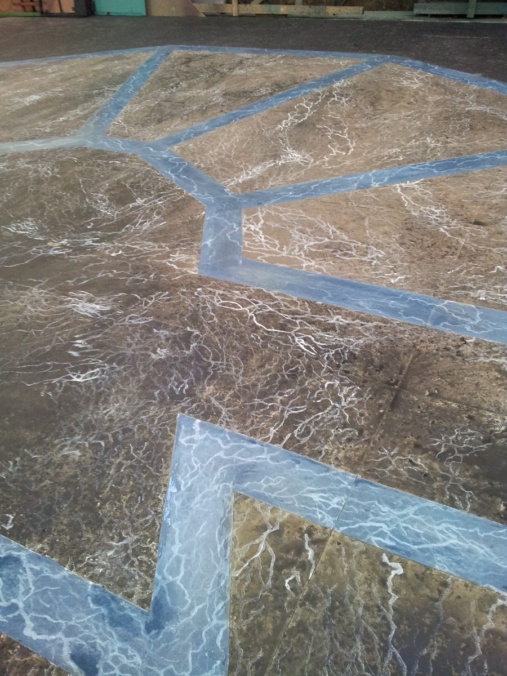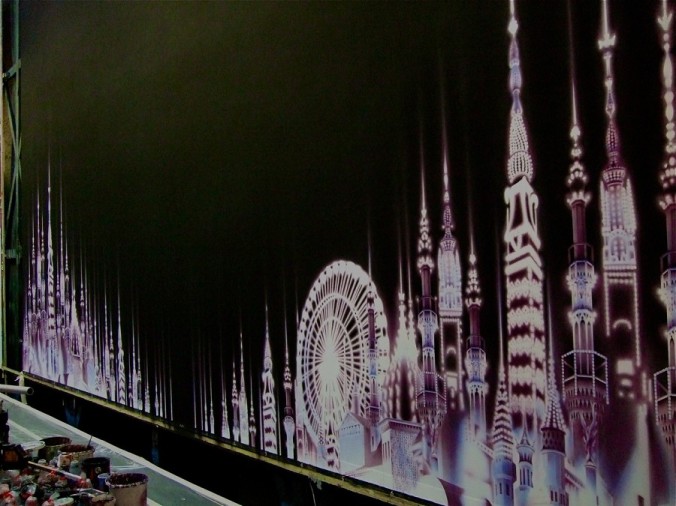 Over her short career, Fiona Stewart has had the opportunity to work on many large-scale projects and has developed her skills accordingly to increase her skill base and strength. If I wish to have a career as successful as hers I need to focus on developing my painting, scale and finishing skills.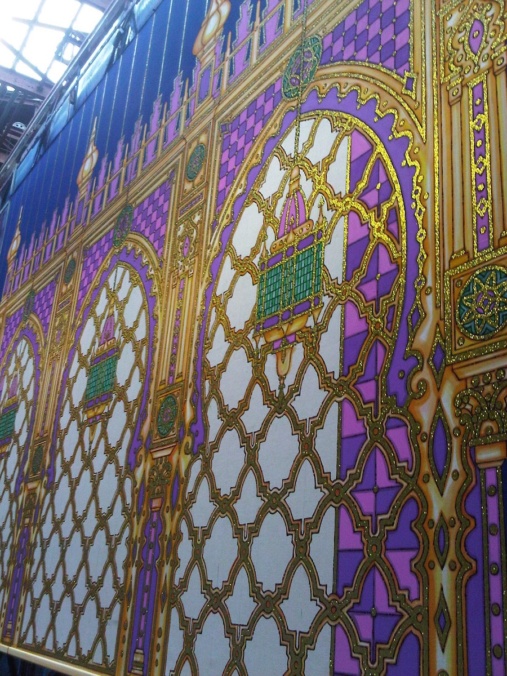 Sources:
https://uk.linkedin.com/pub/fiona-stewart/38/924/a09