Within CCAD there was an event organised called the 'Draw Weekend' where students could go along and take part in different drawing activities and experiences along with tutors from various London art colleges.
On the Friday evening, everyone gathered to take part in drawing activities such as watching the opening scenes of the film 'Blade Runner' and drawing all the shapes, then drawing everything you see using continuous line using various different media that was given up. We were also given key words where we had to draw the first thing we thought of, then passing the our pages around before drawing the next thing. One of the ice-breaking activities included splitting the people in the room in half, getting one group to form a catwalk line and walk down the centre of the room performing different movements while the other half drew them.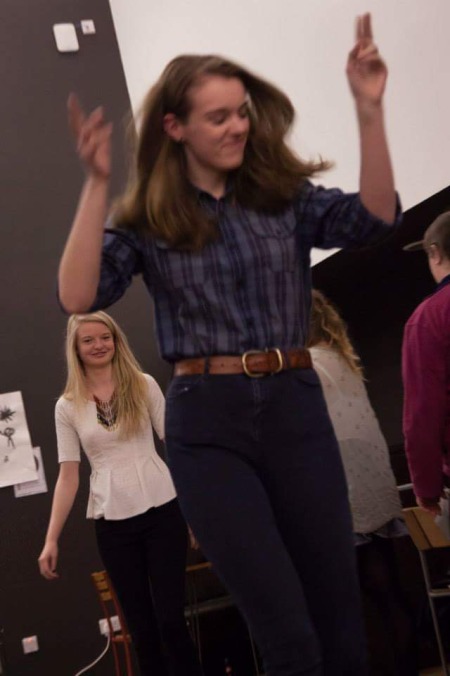 On the first full day, we were split into smaller groups to take part in the specific drawing/making activities and first of all we got told we would be building a futuristic cardboard city. We began by coming up with individual ideas of what a futuristic city would like using the techniques such as continuous line drawings that we had tried the evening before. After this, we chose our favourite individual design and picked a certain building to create out of cardboard.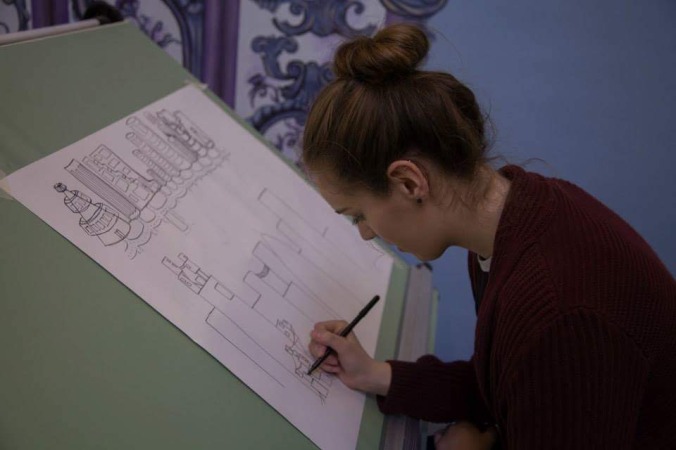 For my building, I chose to work on one of my ideas which showed a typical city skyline of large towers and office buildings, but including the thought that in the future we will have run out of room on the ground to build houses, so they had begun to be attached to the side of existing ones. Almost like a sky-scraper shanty town. To build this, I started off by making the larger tower structure and then including the smaller buildings and support beams etc. on afterwards. Unfortunately we did not have enough time to finish all of our buildings and I would have liked to have completed my example, but I think it works as it almost looks like a proposal of what it would like.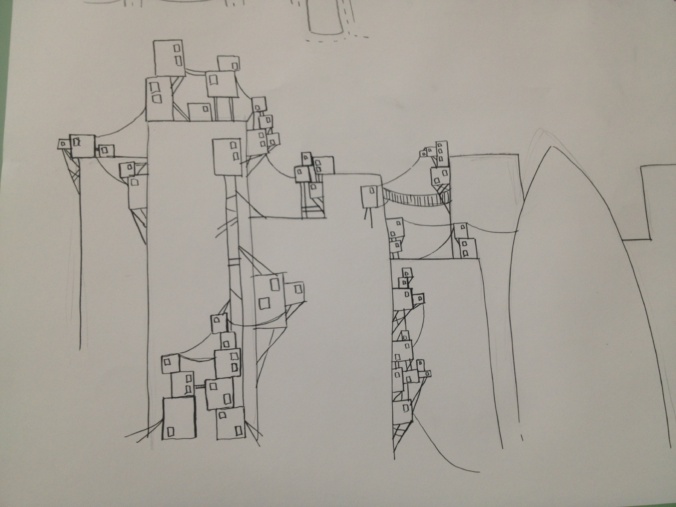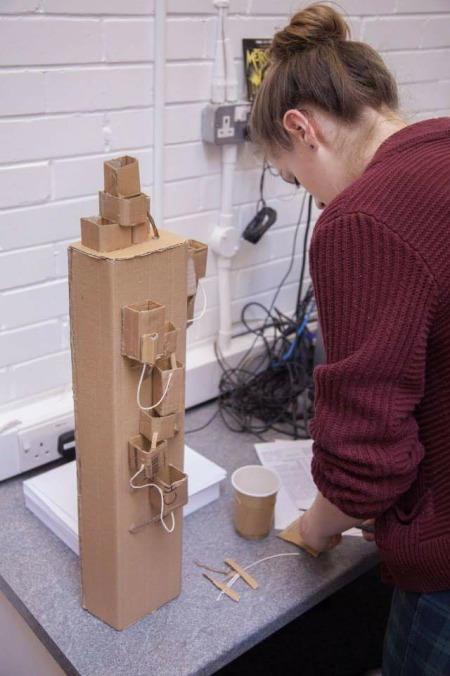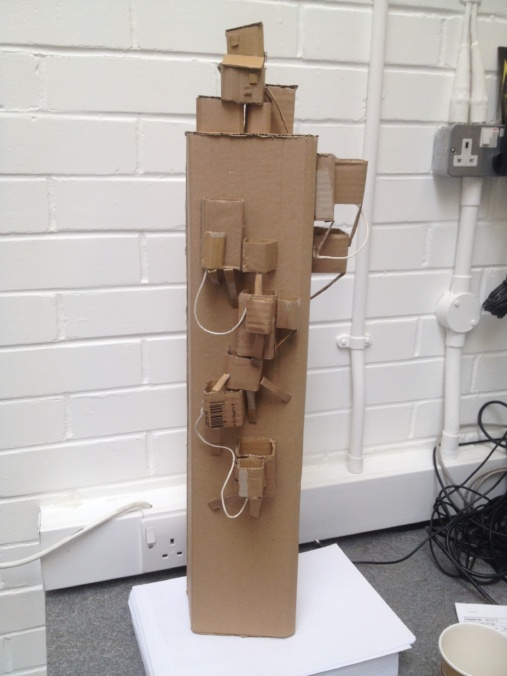 After we had all completed our building examples, we put them all together to create a collaborative city of our various structures. Although none of the building were the same style or scale, I thought together they worked as in a normal town or city there are often different buildings all put together and it made for an interesting skyline.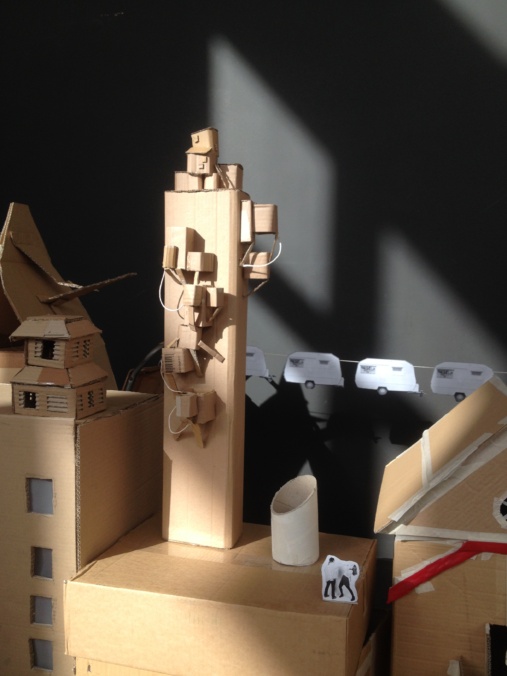 As well as putting all the buildings together, on the last day everyone involved in the city had their photo taken in various poses to be included around the city-scape.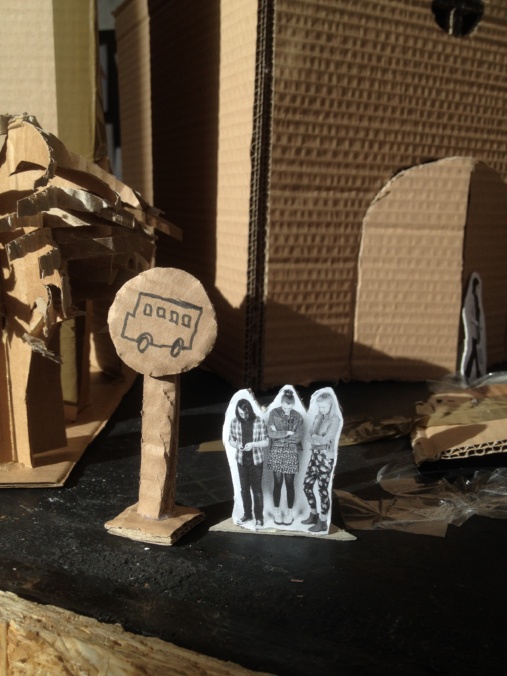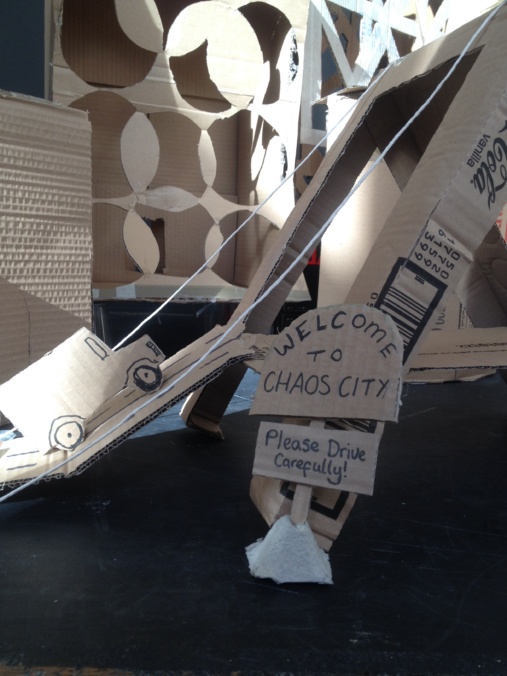 Overall, I really enjoyed the Draw Weekend experience, especially experimenting with the different drawing techniques and activities.
Sources:
Own images
and