Steve Mitchell is a scenic artist for both film and theatre productions. He has also recently started to produce concept art using digital painting for films using CGI backdrops instead of the traditional painted alternatives. He has worked on over 100 films since he graduated from the Leicester College of Art and Design and worked at the BBC for nearly 10 years on shows such as 'All creatures great and small'.
'Don't look at third rate art and think 'I can do better than that'. Find the best of the best, Vermeer, Rembrandt, Sargent for instance, and learn from them. Even if you only achieve 5% of what they achieve in a painting, that's 5% of the best and you will learn so much more.'
Steve Mitchell specialises in 'hyper-realistic' scenic backdrops for film where the actual setting cannot be achieved due to cost or impossible location etc. Looking at some of the backcloths he has created, it is very hard not to believe that it is a real mountain or town etc. that you are staring at and it is almost unnerving not to know exactly what is art and what is reality (I think it is spectacular). He has developed his scale, perspective and trompe l'oeil skills to near perfection in order to create these realistic sets for films such as 'Inkheart', 'Pirates of the Caribbean' and 'Harry Potter'. When researching his work I was surprised to find out how many films he had worked on, and how many of these I had seen without realising that any of the scenic elements were painted, I believed everything was real or at least three-dimensional.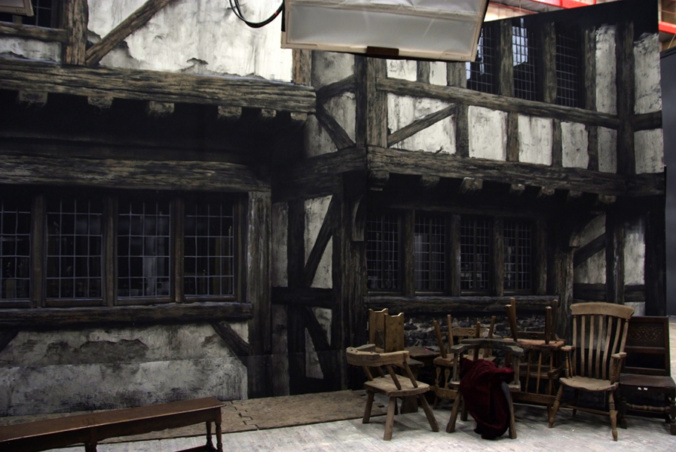 Many films are moving on from traditional methods to computer generated scenic and CGI elements, however films still use painted elements due to the detail that can be achieved and the beauty of traditional painting. One of Steve Mitchell's latest films that he worked on was the new 'Cinderella' movie, and although the film probably had a large budget for CGI and computer effects, they still hired Mitchell to produce artwork for the film as it was a traditional version of the story with expansive sets.
His concept and computer work also gives him another edge and angle in the production of scenic elements. His concept work provides an initial visual idea and feel for a film or production, by painting over a 3D model made by consulting the technical drawings he receives. Concept and scenic art work requires lots of observational sketch work, showing the importance of basic traditional drawing skills no matter whether you then paint the scene in real life, or create a computer-generated example.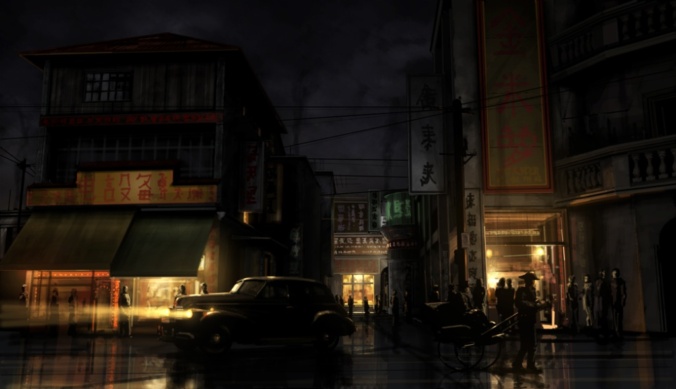 I really like Steve Mitchell's work, the detail and realism within his backdrops is simply amazing, even more so when I found out that I had seen many of the films he has worked on and never realised the scenic elements were painted (again, showing his skill with hyper-realism work). I would like to have a go at producing larger-scale backdrops and increasing my drawing, rendering and painting skills in order to create pieces like this (although it may take quite a while before I can paint quite like him).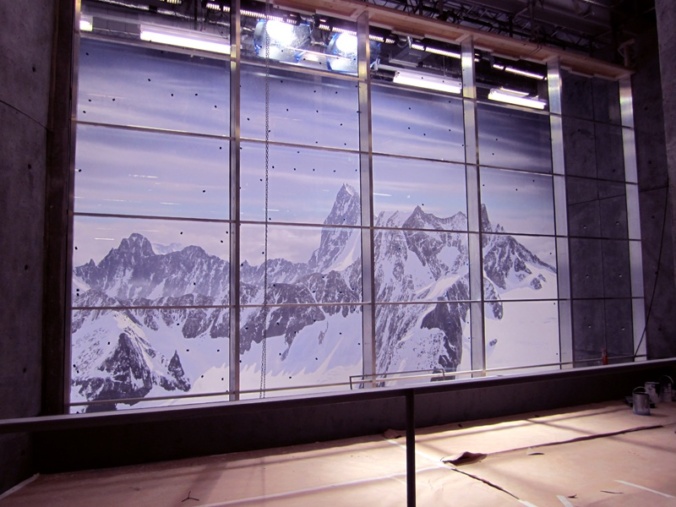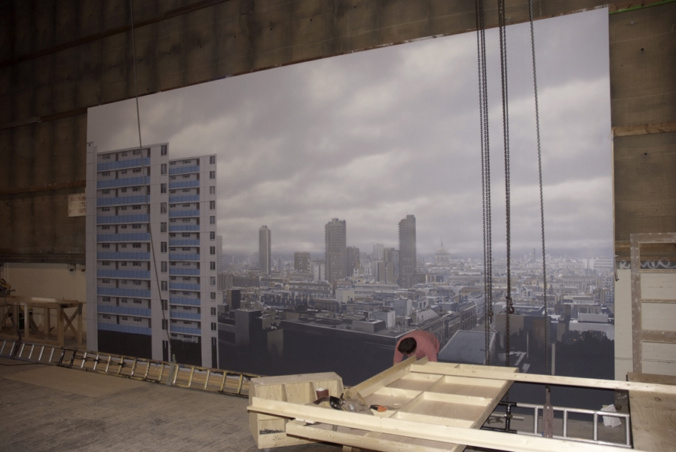 Sources:
http://roxwellpress.co.uk/2013/11/pleased-to-meet-steve-mitchell/