Todd Rosenthal is both a theatre and museum exhibition designer based in Chicago but originally from Massachusetts. He has designed theatre sets and stages for companies such as The Philadelphia Theatre Company, the Notre Dame Shakespeare festival and Steppenwolf Theatre Company. He has also designed museum and exhibition spaces for such events as the Sherlock Holmes exhibition and other travelling companies like the Big Apple Circus.  He has also been involved in commercial projects and interior designs for themed restaurants like the Treasure Island Hotel and Casinos pirate themed example. This is another instance where the skills acquired in set design for stage-based productions can be applied to the commercial market.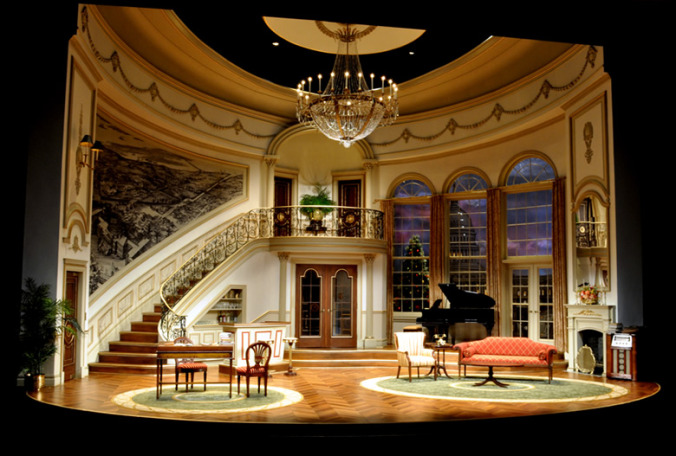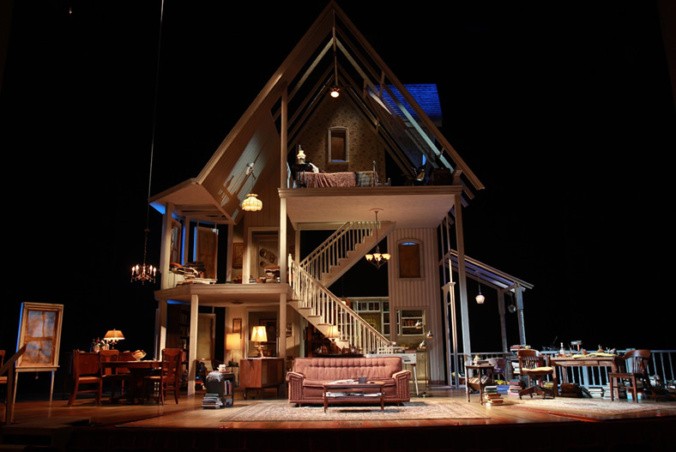 As you can see from the images above, many of Todd Rosenthal's creations for theatre stages are very elaborate and extensive. This is very different to a lot of modern theatre designs I have personally seen, which – to me – seem to be becoming more minimalistic and apply modern interior tastes to the set, rather than including lots of props and a different type of detail that Rosenthal has used. I really like these large-scale sets and scenic backdrops as I think that the level of detail helps to immerse you in the world being created on stage. It also gives the actors a space to work with, putting them in the environment and allowing them to react to the surroundings, creating a more believable performance (in some cases).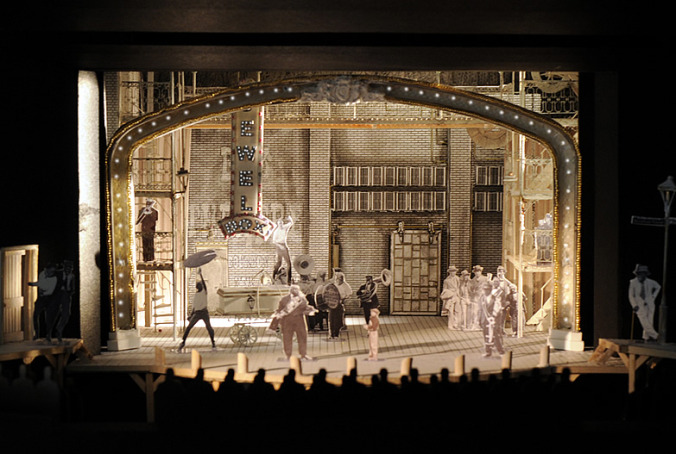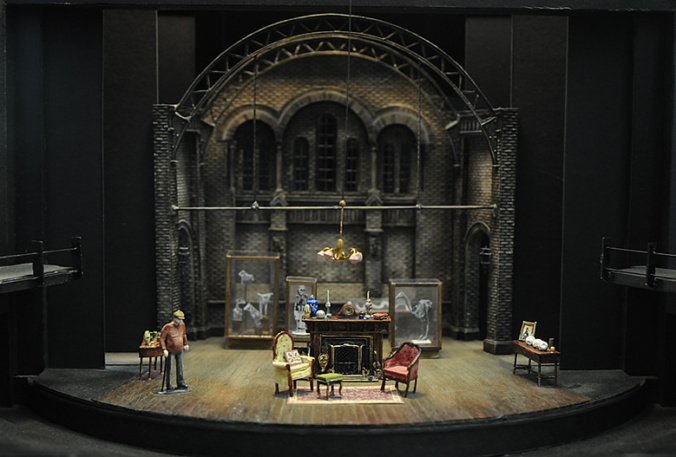 Whilst looking through Todd Rosenthal's set design portfolio, I also found images of his model boxes, some of which related to the final designs also included within the portfolio section of his website. I found the model boxes to be even more interesting than the final set creations as I was amazed at how much detail he had put into each one (almost the same as what appears on the final constructions) and how each one had its own style depending on the performance he was designing for.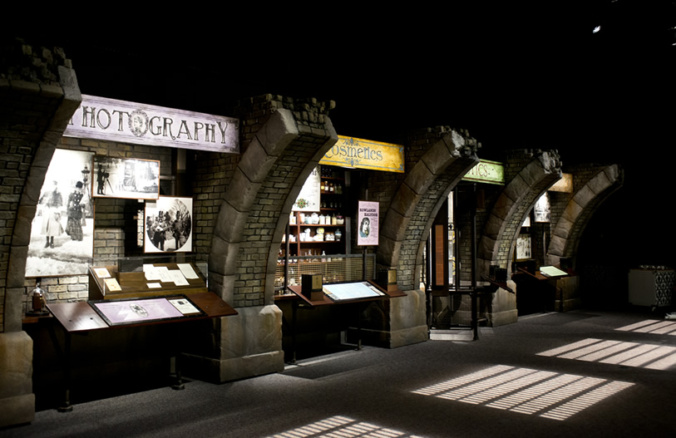 As I mentioned earlier, Todd Rosenthal doesn't just design for theatre productions. The images above are from a touring exhibition of Sherlock Holmes sets and other visual material. However, all exhibitions need a designed space to show off artefacts and information and theatre designers are often called upon to transform these spaces (designers like Rosenthal). I especially like how he has designed the space in the second image, making the display boards look like part of a film set and integrating them into a larger space, rather than simply having them next to an item, they become part of the set and part of the story. It also gives the audience a chance to interact with the sets and make them feel more involved with the exhibition – as museums can be perceived as boring and this gives it a chance to become fun and interesting, especially for younger visitors.
Another example of using this technique in a museum space, is the Harry Potter studio tour, where – in a similar way to the display above – you can walk around different areas of objects and set design, with the information incorporated into the environment, making it more interactive and creating a holistic experience for a visitor.
Sources: