The Royal Shakespeare Company (or RSC) was first started in 1961, but yearly performances of Shakespeare's work had been taking place in a theatre in Stratford from 1879. This continued until after the Second World War when new director Barry Jackson decided to start showing 8 plays across the summer months with a new cast and rehearsal times. The first ensemble was created in 1959 as actors were offered long-term contracts as the theatre began to modernise, attracting bigger names and famous actors to join the company. In 1961, the name was changed to the RSC and the foundation for today's company was established, allowing it to grow from there.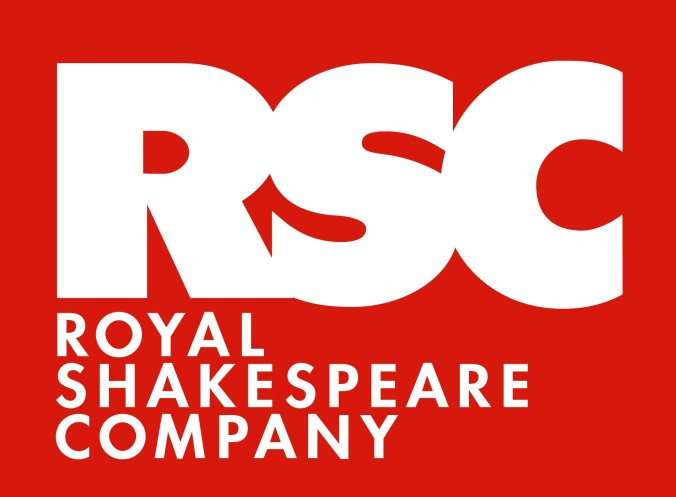 As a company, the RSC does not only put on Shakespearean performances, they help produce much more modern productions such as the west-end hit 'Matilda the Musical'. This new musical (based on the book by Roald Dahl, written by Dennis Kelly and music by comedian Tim Minchin) was first shown at the RSC's Courtyard Theatre in Stratford-upon-Avon during 2010 before being moved to London's Cambridge theatre due to its popularity and sold-out audiences.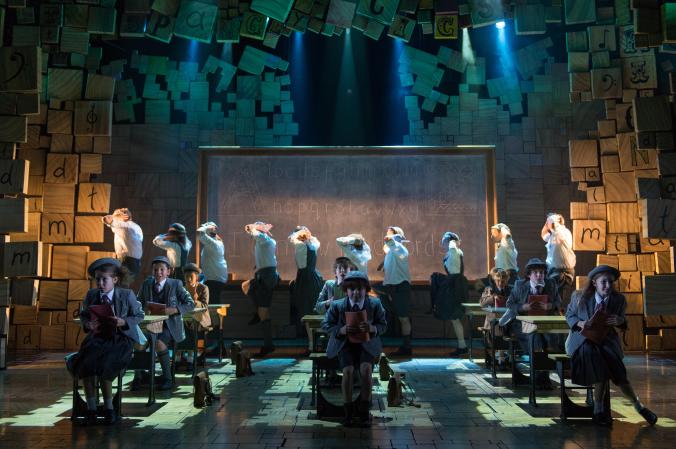 I went to see 'Matilda' in London last year, having heard a lot about the performance and the music, but something I was not expecting was the impressive set that dominated the stage and even extended into the audience seating. There were letter pieces (that to me resembled the pieces from a scrabble set) covering the set, walls and extending out of the proscenium arch into the stalls. I like the idea that the letters were a link to the fact that 'Matilda' was originally a book as well as being a reference to the school and Matilda's thirst for learning within the story. The set also linked in with dances and songs within the show including 'school song' where the letters are moved around and placed into a set of square gates while lyrics that emphasised the alphabet were sung in time to the movement. I thought this was a very clever piece of linked choreography and set design, helped by the clever lighting creating shadow and highlighted areas around the stage depending on mood and situation.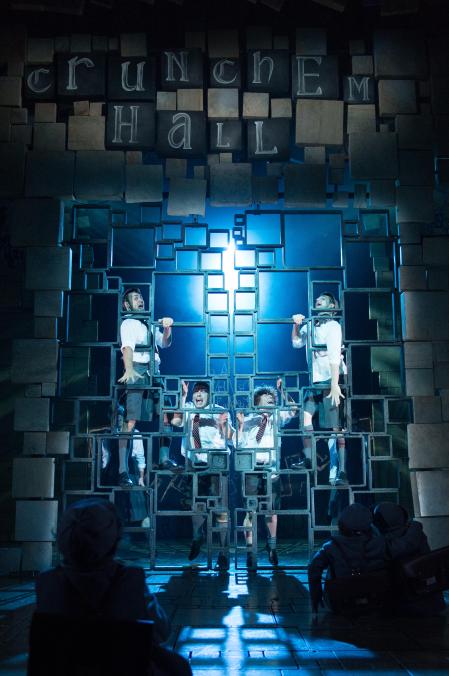 The set designer for this musical was Rob Howell, who had previously worked with the Royal Shakespeare Company after leaving college for nearly 3 years. He has designed both set and costumes for various London companies for around 20 years previously including The National Theatre, Donmar Warehouse and Royal Court Theatre and even a stage version of Lord of the Rings. His later designs for 'Matilda the Musical' stretch from the entrance way to the theatre, to various elements around the bars and stairs (including blackboard frames in which audience members can draw pictures and leave notes) to the stage set itself. It is an impressive idea that encompasses the whole theatre, giving the audience an entire experience from door to door.
Sources:
Logo – http://files.performingarts.ucla.edu/0708images/Royal%20Shakespeare%20Company/RED%20RSC%20Logo.jpg
http://uk.matildathemusical.com