In this section of my blog I am going to be uploading examples of the work I have completed on my University course. This first example was made for the 'Specialist techniques' section of my course rather than specifically for professional studies like the other section of my blog.
One of the first projects I was set when I started this course was to make a 1:25 scale room model. This room had to be in a period style (in accordance to when we were setting our given play The Importance of Being Earnest) and include a door, panelling, aged wallpaper, floorboards and painted woodwork. I also added a picture frame to add another detail to the room.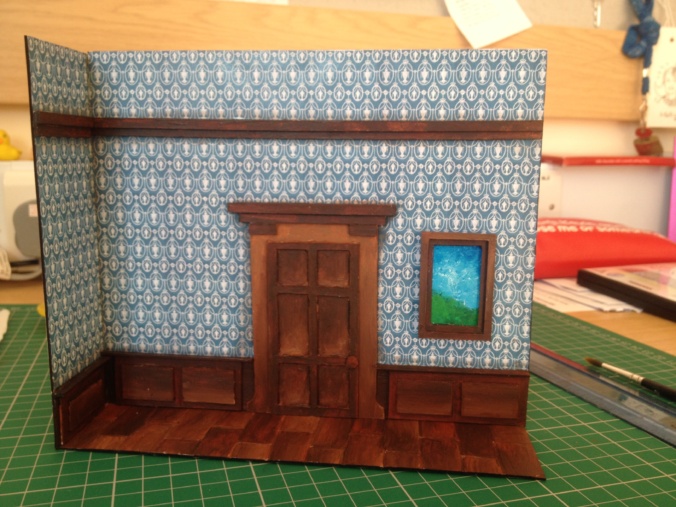 I thought this was a good task to start the course with, as it gives you an immediate insight into the world of model making and the skills needed to work in this area, such as scale, proportion and accurate research but on a smaller scale. The skills I learnt from this task, I have applied to later projects – for example, in prop making and set design – and I felt more confident in my own ability after completing this model. We also used illustrator (my first time using this piece of software) to create 1:25 figures to place within our rooms to give a sense of scale and to use with later models.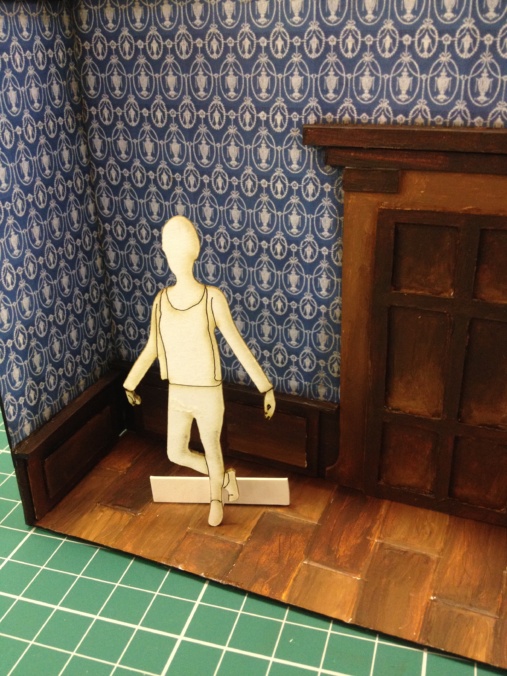 I enjoyed making the model and I would like to try this again on a larger piece and also try to apply the skills I have learnt to other areas.