Alison Chitty is a theatre designer who studied at St Matins and Central School of design (before they merged to become Central St Martins in 1989). She was the resident designer at the Victoria theatre for 7 years – the theatre she won an arts council scholarship to in the 1970s – before returning to London, where she designed for the National Theatre for a further 8 years. She often designed shows that collaborated with Sir Peter Hall (the theatre and film director who founded the Royal Shakespeare Company, as well as directing many shows with the National Theatre) such as 'Scenes from the Big Picture'- a play that intertwines various stories that take place over the same 24 hours. Alison Chitty has not just designed for theatre, she has also been a part of many Opera productions with varying companies including the English National Opera and the Royal Opera house in the UK as well as other like Opera National de Paris and Staatsoper Munich for international clients.
In an interview conducted in 2009 Chitty says she was encouraged to enter the world of theatre by a teacher at art school and wasn't aware of the role of theatre designer until this point, even though – as a child – she had been introduced to a lot of art and theatre itself.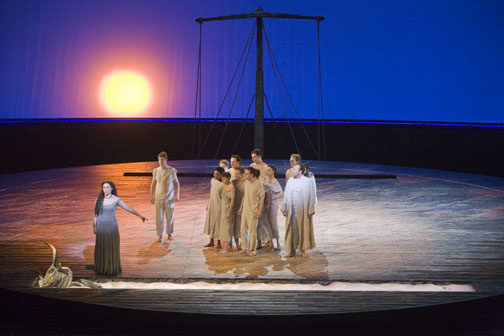 'Advice for someone wanting to do what you do: "Hold onto your sense of humour"'
As well as being an established theatre designer, Alison Chitty also directs the Motley Theatre Design Course, which is available to students of post-graduate level who wish to specialise in the area of theatre design. This course is also supported by Andrew Lloyd Webber and the Really Useful Theatre Company (this is an example of how so many designers and companies are linked together in the areas of theatre and film design, showing the benefit of having contacts within the industry, 'it's not just what you know, it's who you know').
'The most important thing to begin with is to familiarise yourself with the material'
As with all designers, she says she has a method of working and process she goes through whilst coming up with and developing ideas for a new production. She starts by familiarising herself with the area and the production before discussing ideas with a director. This is where they will decide where the show is headed. The next thing she does is sketch out her ideas before refining them using drawing in a show-specific sketchbook (Alison says she has a sketchbook for nearly every production she has been a part of) before beginning to model and move items around to see how the stage can be set up. Then more detailed drawings of both costumes and props can be produced  so this all then comes together to provide information to the people constructing the set or even the smaller items. Alison says she often knows the constructors of the set and larger elements, having been working in the industry successfully for a long time, as well as making established contacts within this field.
Alison Chitty's set design is often very minimal, making use of key pieces to represent and suggest a larger area instead of actually having everything on stage. However, she has said before that this creates its own problems, as if someone has to use a certain item on stage, then you also need somewhere to store it and put it down etc. creating the need to more props and set. However, I find the use of minimal set very interesting – especially from an audience perspective – as you do start to believe that something bigger is on the stage, even if it is only suggested.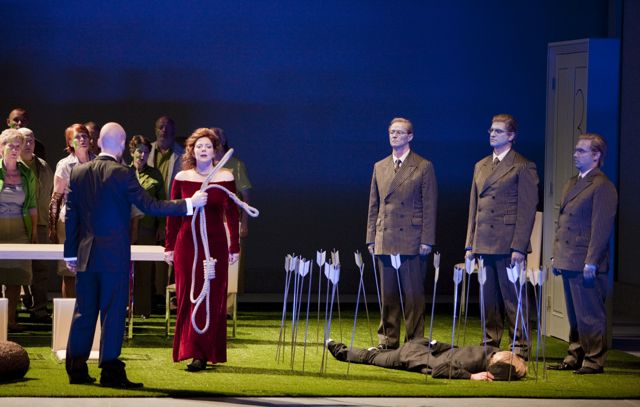 Sources:
http://www.rayfieldallied.com/artists/alison-chitty/#biography
http://www.theguardian.com/stage/2009/jul/14/theatre-masterclass-alison-chitty
http://www.officiallondontheatre.co.uk/news/backstage-pass/article/item109899/backstage-alison-chitty/
http://www.culturenorthernireland.org/article/2076/theatre-review-scenes-from-the-big-picture
http://dspace.dial.pipex.com/town/parade/abj76/PG/works/reviews/scenes_03/alison_chitty_ft.shtml